Introducing the SARC Sound Space Environment Members
Listening Session & Presentation of site specific ECOS Soundscape recording.
Commissioned by Mid and East Antrim Council.  View event here:
Sonic Arts Research Centre @ The Braid
Pedro Rebelo
is a composer, sound artist and researcher. In 2002, he was awarded a PhD by the University of Edinburgh where he conducted research in music and architecture. Pedro has led participatory projects involving communities in Belfast, favelas in Maré, Rio de Janeiro, travelling communities in Portugal and a slum town in Mozambique. This work has resulted in sound art exhibitions at venues such as the Metropolitan Arts Centre, Belfast, Centro Cultural Português Maputo, Espaço Ecco in Brasilia and Parque Lage and Museu da Maré in Rio, Museu Nacional Grão Vasco, Golden Thread Gallery, Whitworth Gallery Manchester, Convento de São Francisco Coimbra and MAC Nitéroi. His music has been presented in venues such as the Melbourne Recital Hall,  National Concert Hall Dublin, Queen Elizabeth Hall,  Ars Electronica, Casa da Música, and in events such as Weimarer Frühjahrstage fur zeitgenössische Musik, Wien Modern Festival, Cynetart and Música Viva. He has collaborated with musicians such as Chris Brown, Mark Applebaum, Carlos Zingaro, Evan Parker and Pauline Oliveros as well as artists such as Suzanne Lacy. Pedro has been Visiting Professor at Stanford University, senior visiting professor at UFRJ, Brazil  and Collaborating Researcher at INEM-md Universidade Nova, Lisboa. He has been Music Chair for international conferences such as ICMC 2008, SMC 2009, ISMIR 2012 and has been invited keynote speaker at  ANPPOM 2017, ISEA 2017, CCMMR 2016, EMS 2013 and EIMAD 2022. He has recently been awarded two major grants from the Arts and Humanities Research Council including the interdisciplinary project "Sounding Conflict", investigating relationships between sound, music and conflict situations. Ongoing research interests include immersive sound design and augmented listening experiences. Pedro has been appointed Director of SARC: Centre for Interdisciplinary Research in Sound and Music in 2021 and is a fellow of the Senator George J. Mitchell Institute for Global Peace, Security and Justice.
https://pedrorebelo.org/
Georgios Varoutsos
is a sound artist and researcher from Montreal, Canada. He is completing his PhD at Queen's University Belfast with SARC: Centre for Interdisciplinary Research in Sound and Music. He received a Master's in Research in Arts & Humanities with a concentration in Sonic Arts from Queen's University Belfast, passing with distinction. Additionally, he earned a BFA with Distinction in Electroacoustic Studies and a BA in Anthropology from Concordia University in Montreal. As an artist, he explores the field of sound through an extensive range of projects which have been presented globally in the form of concerts, installations, exhibitions, and presentations. His audio creations derive from different inspirations such as field recordings, digital recordings, amplified sound materials, audio processing, synthesis, and experimental techniques. He is presently interested in research and practice involving urban arts, spatial audio, sonic arts, socially engaged arts, and themes around sounds and spaces.
Composer
Robert Coleman
is currently a PhD student at the Sonic Arts Research Centre, Belfast focusing on Ecological Sound Art. His current work draws from numerous fields such as soundscape studies, site-specific art, field recording, and community and participatory arts. In 2019 he completed his Masters studies at the Royal Conservatory of the Hague with Yannis Kyriakides and Diderik Wagenaar and having also previously studied architecture his work often features spatial concepts and metaphors as frameworks for the composition process. He has been commissioned by Crash Ensemble and New Music Dublin, the National Concert Hall Dublin, Irish National Opera, the Irish Museum of Modern Art (IMMA), Tallaght Community Arts, violinist Larissa O'Grady and others. Highly active in artistic direction he is a founding member and performer with Dublin based experimental music group Kirkos who have premiered over 200 works by both emerging and established Irish composers. For over 10 years they have been creating events ranging from Fluxus happenings, to New Discipline performances, to multi-sensory events in the dark. In 2023 he founded the School of Wild Listening, a platform for the discussion and dissemination of ecological sound art. Its aim is to promote an understanding of the living world and the current challenges we face through open and accessible listening and creative sound events.
www.robertcolemancomposer.com
Lara Weaver
is a composer, researcher, and performer from England. Lara is currently undertaking a PhD at SARC, under the supervision of Professor Pedro Rebelo, as the recipient of a Northern Bridge Doctoral Training Partnership, funded by the Arts and Humanities Research Council. Drawing upon the situational knowledges of practice research, her thesis investigates the capacity of sound to observe and give voice to changing ecosystems: specifically, the sound of ebullition in Northern Irish peatlands and the 'singing' sand dunes of the Rub' al Khali desert (UAE). The new insights these methods of sonic practice yield open dialogue between environmental humanities and sciences, interrogating the need for a 'sound studies in/of the Anthropocene'. From these materials, her compositional practice explores different experiential representations of these environments. Lara graduated with a First from St John's College, Cambridge, with a BA (Hons) in Music, after which she continued to an MPhil in Musicology and Composition, which was awarded with Distinction. Previously, Lara has studied composition under Richard Causton, Christian Mason, and Tim Watts at the University of Cambridge. She was a choral scholar with St John's Voices Choir during her four years at Cambridge, and is a pianist. She currently sings with the QUB University Chamber Choir, and is a member of the experimental Hive Choir, led by John D'Arcy.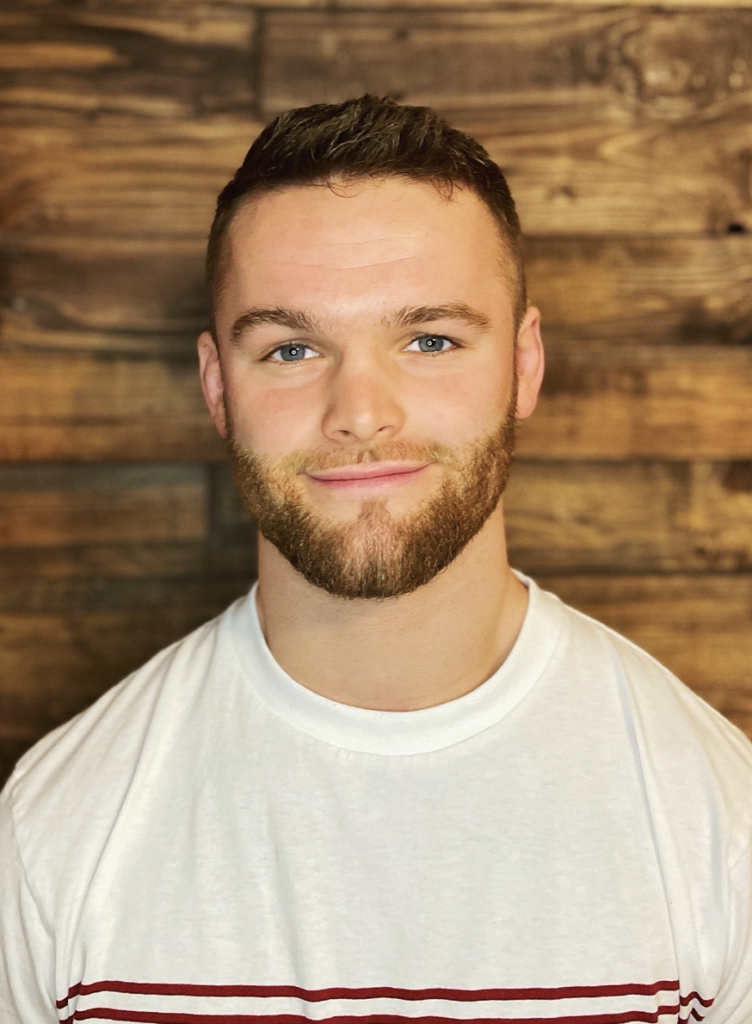 Isaac Gibson
is an award-winning Northern Irish DJ, producer and sound designer. He has over ten years of experience in the music industry and is currently studying a Doctor of Philosophy (PhD) in the School of Arts, English and Languages at Queen's University Belfast, with a focus on Music Technology , Socially Engaged Sonic Arts and Sound Design. In recent years he has worked on the scores and sound design of many short films and theatrical productions that have been showcased at the Lyric Theatre, the MAC and at various other institutions in Europe.
Interests Include:
Sound Design, Composition, Music, Socially-Engaged Sonic Arts, Immersive Technology, Palliative Care, Health & Well-being